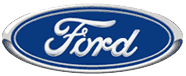 D. Cavanagh
General Manager



To whom it may concern.
RE: Denby Security Services.
Dear Sir/Madam,
I have been employing the above company at our main Boot and Shoe compound for approximately twelve months, and found them to be very reliable and trustworthy. Their timekeeping has been impecable, and since they have been employed we have had one intruder who was apprehended by Denby's guards, and went on to be successfully prosecuted. I would recommend Denby Security Services to any prospective employer.
Yours Faithfully
D. Cavanagh
General Manager